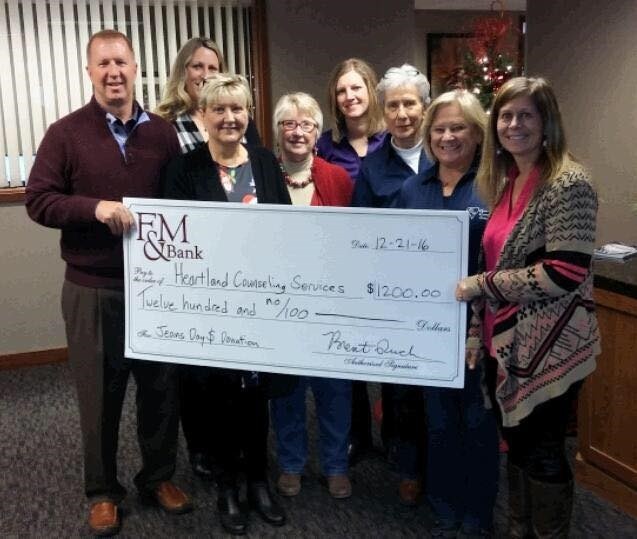 Thank you to F&M Bank for donating their Jean Money to Heartland Counseling Services, Inc.
Want to learn ways you can donate or help,
please reach out to us!
We take volunteers at The Life Center in South Sioux City!
We accept donations of toiletries to give to those in need!
We accept cash donations for prevention programs!
402-494-3337

or 402-336-2800
Thank you Hy-Vee for allowing Heartland to be apart of Operation Smile! Hy-Vee donated over $1300.00!
All proceeds will go directly to The Life Center to purchase food from the Siouxland Food Bank for our consumers who attend daily!

Thank you!



Thank you to the Sioux City Lions Club for donating $1000 to The Life Center, our day rehab program, for adults with severe persistent mental illness or addiction. All proceeds will go to purchase food for to provide daily breakfast and lunches!
Thank you!