Mental Health Awareness Walk & Fair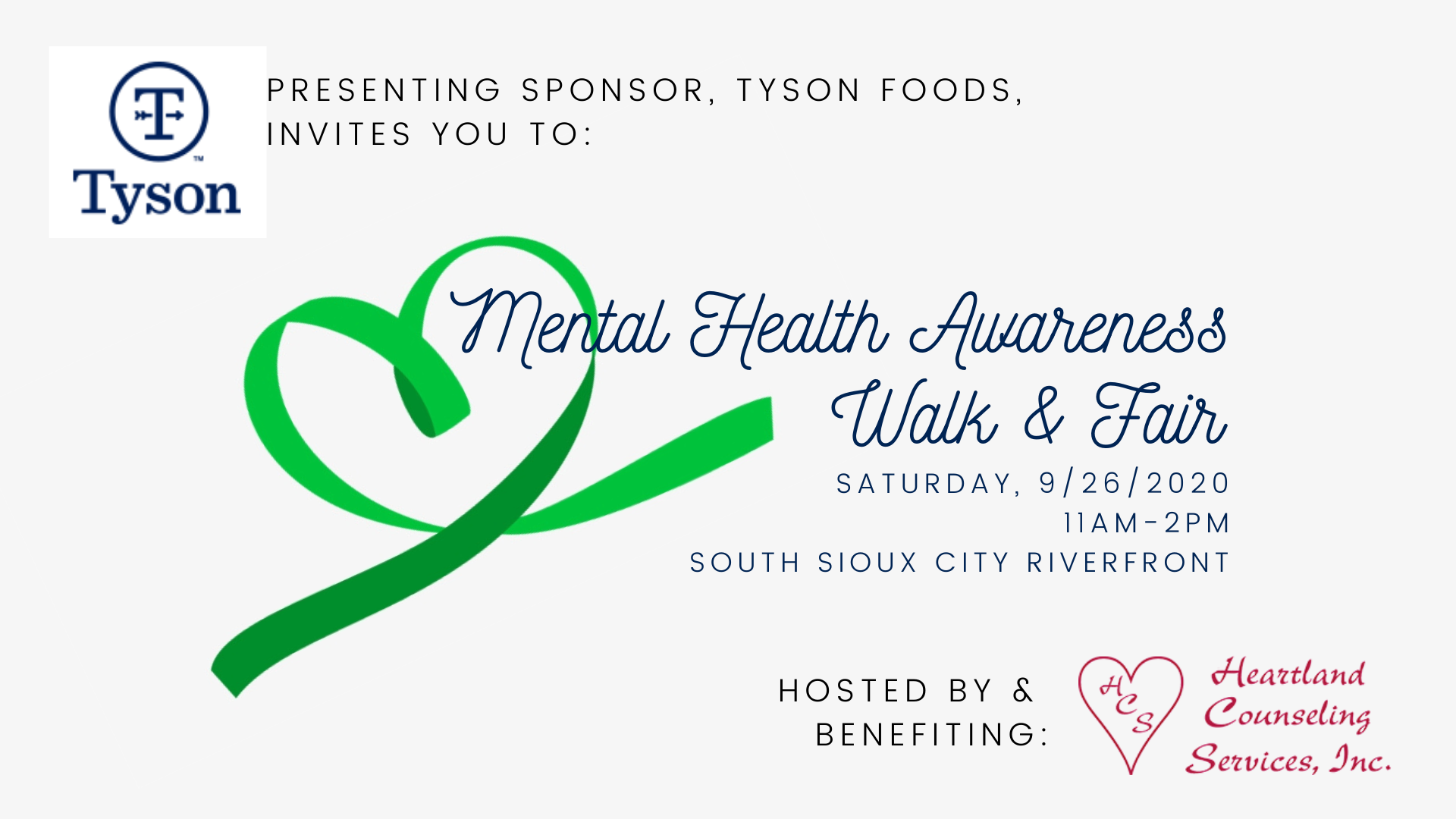 Join us for Heartland's annual "Mental Health Awareness" Walk & Fair on the South Sioux City Riverfront on Saturday, September 26th, 11am-2pm. This FUN event is FREE thanks in part to Presenting Sponsor Tyson Foods!! Come out to build awareness around Mental Health and Substance Abuse Recovery Month, Suicide Prevention Month, and Overdose Awareness Month! There will be multiple walking path options, games and activities, vendor booths, and more! Meet at the South Sioux City Drive-In Theater/SSC Soccer Fields. Please follow CDC guidelines when attending the event.
Register online NOW to help avoid long lines. Registration is FREE, but you are welcome to make a donation to promote mental health too.
VENDORS: If you would like to set up a vendor booth to sell your wares or set up an information booth with a fun activity, then please contact sarah@heartlandcounselingservices.com