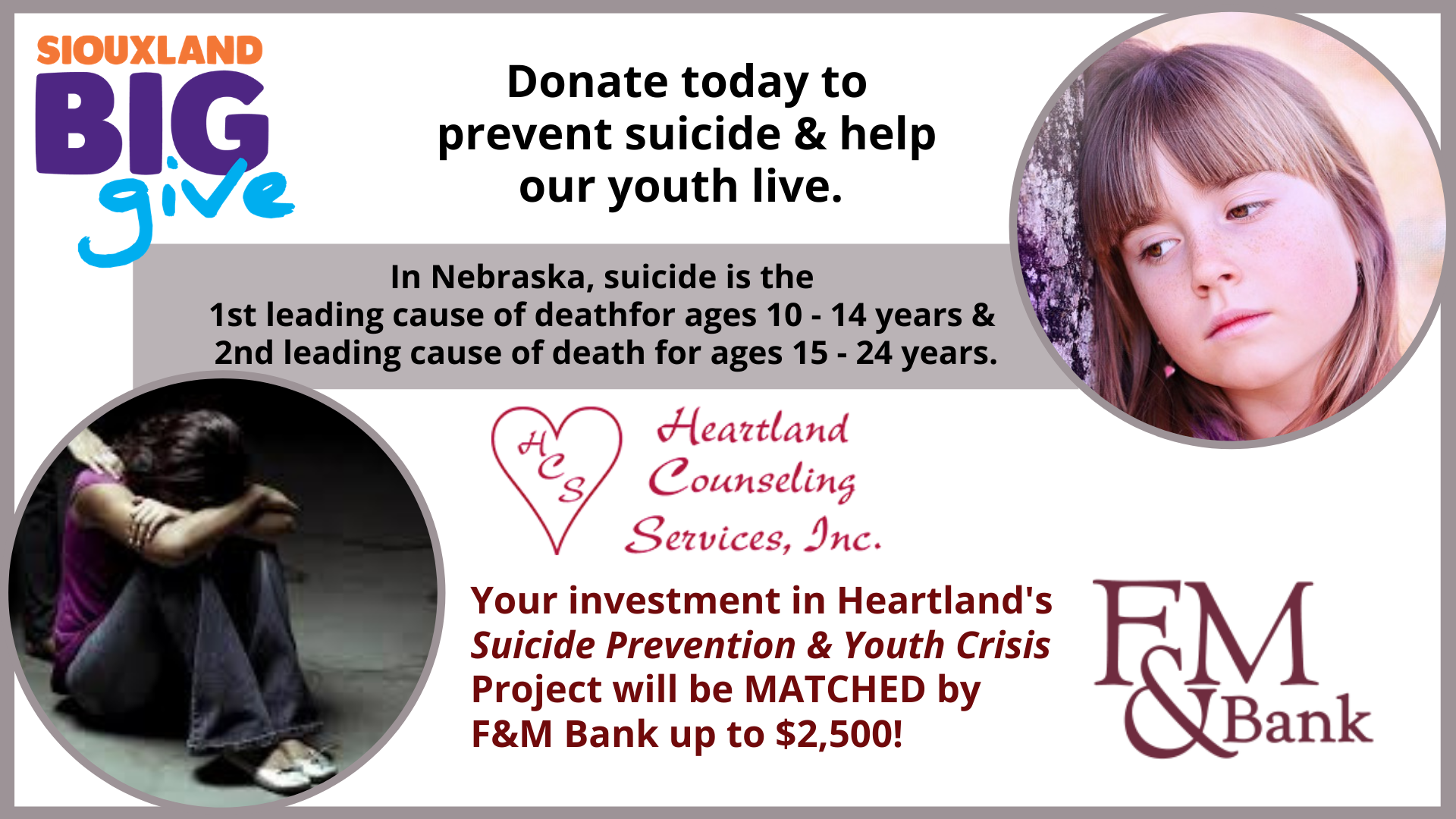 Nothing can explain the pain and the loss felt by family and friends when a loved one takes their own life. Unfortunately, suicide rates in Siouxland continue to see an increase especially as COVID anxieties, depression, and isolation take their toll. And suicide does not discriminate – we are seeing children, women, parents, men, and our elderly suffering and taking their own lives.
Donate today to prevent suicide and help our youth live.
PLUS, your donation will go TWICE as far thanks to a generous match being offered by F&M Bank of up to $2,500! F&M Bank has already committed to investing in Suicide Prevention and Youth Crisis – to investing in the children, families and individuals in Siouxland – and they will be matching your Big Give donation up to $2,500!
Ways to Give:
1. Online at www.siouxlandbiggive.org & then select Heartland Counseling Services
2. At Hy-Vee locations on 10/6/2020 & choosing Heartland Counseling
3. Via your Venmo account & indicating your gift is going to Heartland Counseling